Numerous tributes have been paid by industry figures to Jim Trodden, best known as the "unmistakably recognisable voice" of Step Change in Safety.
A "larger-than-life character", the Chevron veteran, who spent decades working in the oil and gas industry, mostly in the North Sea, passed away on November 11.
He also lent his voice to Step Change in Safety's educational videos, designed to encourage health and safety culture offshore.
In a post on LinkedIn, the member-led body said: "We received the sad news that Jim Trodden, the unmistakably recognisable voice of Step Change in Safety, passed away on the 11th of November.
"Jim was a larger-than-life character who displayed and shared an unwavering commitment to safety during his long career in our industry. From his time with Chevron and for supporting us at Step Change in Safety, Jim will be missed by so many."
A short video showcasing Jim's voiceover work was also shared on LinkedIn by the Aberdeen-based organisation, with several messages of condolences posted below.
Steve Rae, a Piper Alpha survivor and executive director of Step Change in Safety, also shared a touching tribute to his friend.
He said: "Through my years in this industry I have had the pleasure of working with and getting to know many memorable individuals some who have become friends over the years.
"Jim Trodden was one of those special individuals.
"I learned many lessons from Jim during our numerous discussions, and yes we differed in opinion at times. That said we always had the safety of the workforce foremost in our minds."
Jim Trodden moved to Chevron from BP Grangemouth at the end of the 1980s.
During his career he spent time working on several notable North Sea platforms and projects, including the Ninian Central and Britannia.
He also spent time in Kazakhstan around the turn of the millennium, alongside George Whitten, a former Chevron offshore installation manager (OIM) whom he worked closely with.
Returning to the North Sea just after the Texaco-Chevron merger, Jim gained the position of OIM on the Captain FPSO towards the end of the 2000s.
Mr Whitten said: "I found Jim to be quite a private person who had a great interest in workplace safety. He had a great wealth of on the job experience and was not afraid to speak up when he was a shift operator, and when he progressed in to supervision and management was influential in changing behaviours and safe working practices with his past experience and strong personality.
"I know he had a lot to do with the Step Change initiative quite early on and was instrumental in implementing a lot of their processes and procedures within the Chevron operation.
"In conclusion, he was quite a character. Very articulate and an inspirational talker, who could take the most complex situation and boil it down to simple layman's terms and still get the message across.
"He once said to me, he always hoped to leave a situation better than he found it……I think he did."
Recommended for you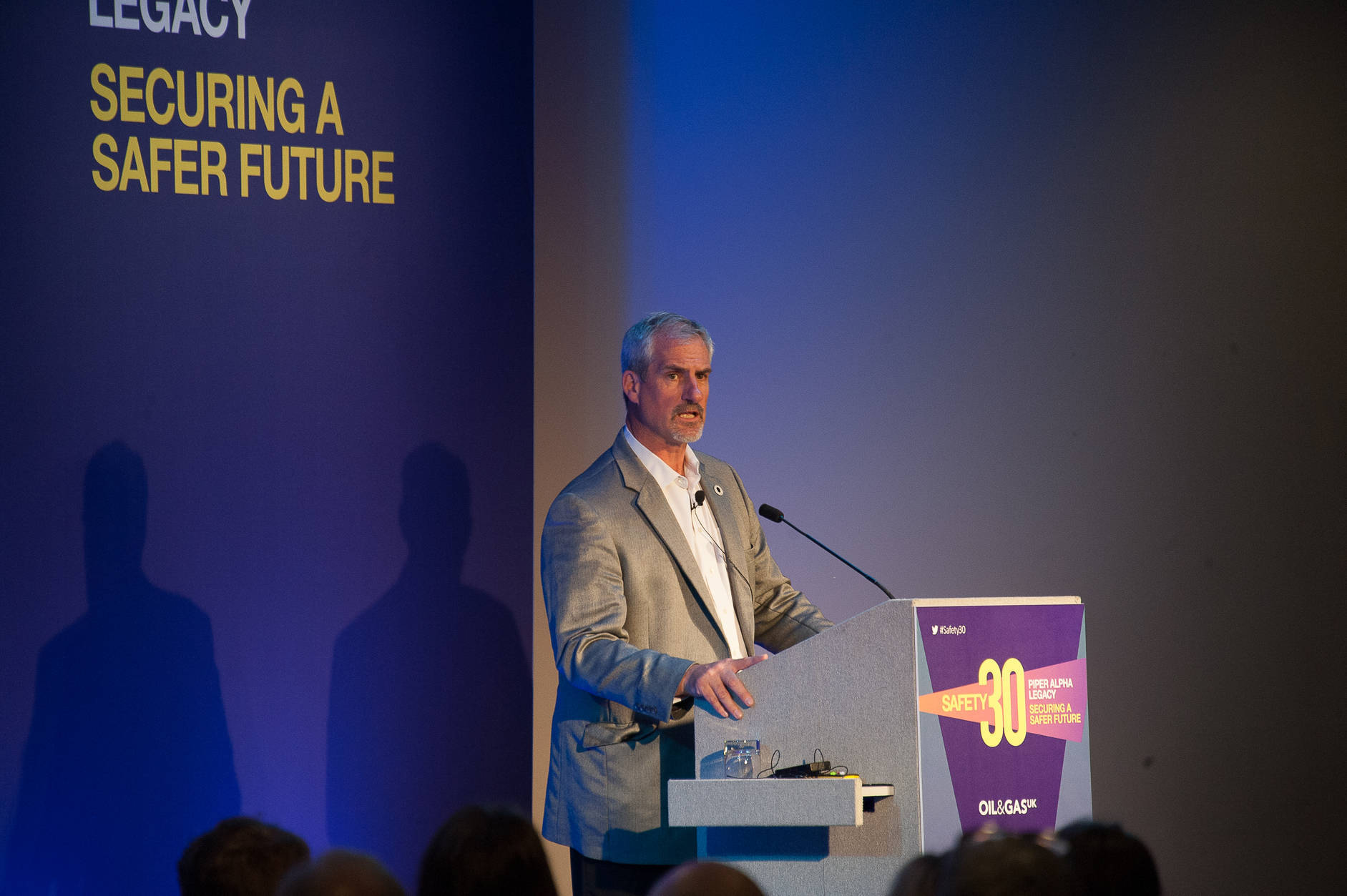 Step Change in Safety celebrates 25th anniversary