A reluctance to take a bet on the unknown; it's a frequent gripe levelled at North Sea operators when it comes to decommissioning.
Adopting new ways of working is seen as a must for industry if it is to reduce the cost of shutting down and removing oil and gas assets safely.
But the general tendency to opt for tried and tested methods, otherwise known as 'conservative working practice', means that rarely happens.
"Clients can be quite fickle. Operators tend to go down the same route again and again because they've got history on delivering using that model. It's their comfort zone," noted Fraser Moonie, regional director for Mermaid Subsea Services UK.
"To introduce a new company," he said, "into this space. From Thailand. It's not easy."
For that reason, netting its first UK North Sea multi-operator well plug and abandonment (P&A) campaign earlier this year was a "massive" deal for Mermaid.
Moonie said: "For us to get track-record and trust this year, and have something that companies can audit and measure us against is huge."
A long-standing relationship
A subsidiary of Bangkok-headquartered Mermaid Maritime (SGX: MMPC), the UK arm of the business was launched in 2020, with Moonie joining from Decom North Sea (DNS) the following year.
He said: "I had a relationship with Mermaid from my time at Bibby Offshore, and when I came back to the UK from the US in 2020, I started talking to Mermaid Maritime's chief operating officer Paul Whiley about setting something up in the UK.
"I put a business plan together and discussions continued to progress. Mermaid hadn't had a great year and progress was quite slow, but by September 2021 we were in a position to do something, and we're in a great space now."
A landmark P&A contract
Reach Subsea's Olympic Challenger vessel is now over half way through the company's maiden North Sea decom deal, which is being carried out in partnership with well management firm Exceed.
Previously undisclosed, it has been revealed that the four operators involved in the campaign are Ineos, Bridge Petroleum, Ithaca Energy and Serica Energy.
Scott Cormack, Mermaid's director of operations, says the campaign, believed to be one of the largest of its type to be undertaken in the UK North Sea for at least a decade, "grew quite substantially" from its first incarnation.
He said: "We initially looked at one client and two or three assets. That spread to four clients and about 10 different assets spread across the Southern, Northern, and Central North Sea."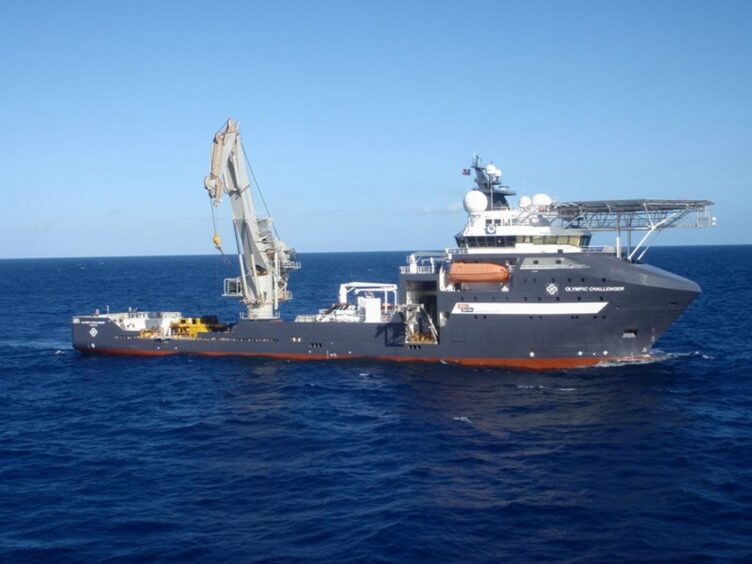 "We're about mid-way through the campaign (as of October 10).We've essentially finished the initial works in the southern sector but our clients added a scope on, so when we finish the northern work, we'll go back to the Southern North Sea.
"We have also secured a production enhancement job – one we've been chasing for a few years – so we'll probably put that in the middle of the campaign."
He added: "We've got a good relationship with Exceed so we decided the right fit would be for us to put a partnership in place. They've got the well expertise that complements our vessel, and it enables us to optimise the resources."
NSTA cracking the whip
Bagging such a landmark deal has been the culmination of about two years of discussions and work between Moonie and Cormack, who go back around 25 years having both worked at Bibby.
It comes as operators try to get a handle on the hundreds of suspended wells in the North Sea, some of which date back decades.
Industry regulator the North Sea Transition Authority (NSTA) forecast in 2021 that the number of suspended wells in the UK North Sea will surge beyond 1,550 in the coming years.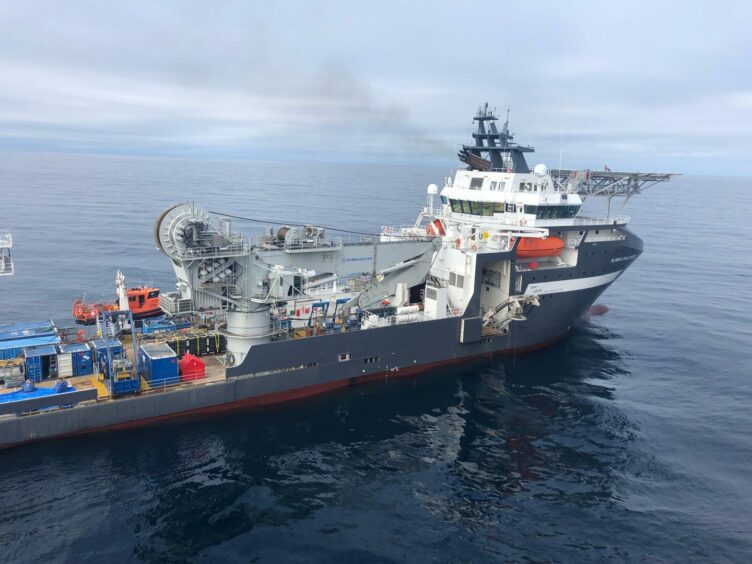 Mermaid has options on the Challenger until the end of the year, giving it scope to help tackle the mammoth task.
Moonie said: "We're quite comfortable to exercise those options and we're talking to other clients daily to try and add wells to the campaign. It has been a great project."
'Intense' recruitment drive nearing
In line with developing the UK business, as well as building on its recent office move to new premises in Westhill on the outskirts of Aberdeen, Mermaid is readying for a busy 2023.
Discussions are ongoing with a "variety of clients", with work utilising the same P&A model "already lined up for next year".
Mermaid will also introduce a diving asset into the North Sea at the end of March as it seeks to grow its offering.
To underpin this aim, the company announced earlier this year it would be growing its headcount towards 50 people by the end of 2022.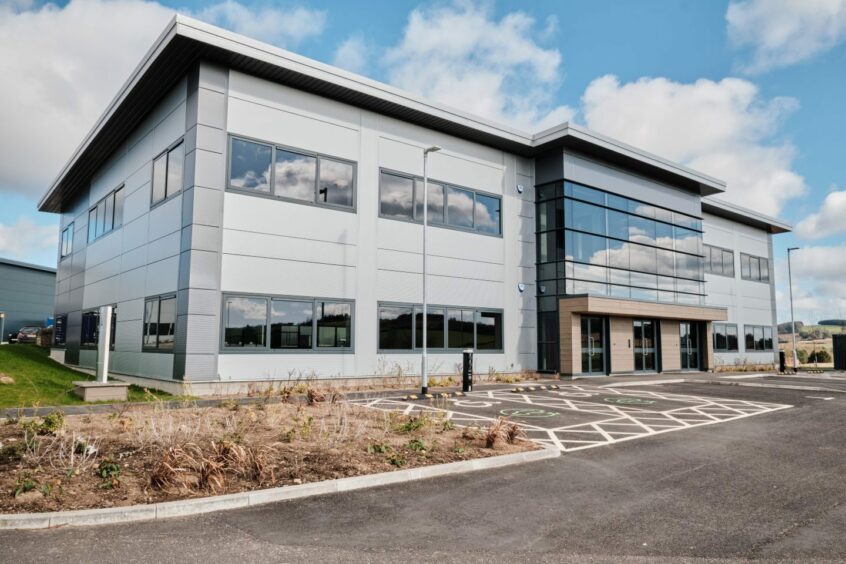 Moonie said: "We're up to 12 in the office just now and there's still more to come. We've got a five-year lease in the premises, with options and room to grow into other units.
"We're about to start an intense period of recruitment for the dive support vessel – we're going to need between 40 or 50 people, and we'll need to get to that level by January.
"People just now is an issue. We've seen a lot of folk retire, while others have just gotten fed up with downturns and have left the industry or the UK.
"Luckily, we've got an established network, and we can pull on known entities to get a team together. We're not too concerned about attracting talent at this stage, but it is a problem for the entire industry."
A lack of available skills has really come to the fore in recent months, with North Sea oil and gas enjoying a revival after a rough couple of years.
Dual impacts of EPL on the North Sea
New projects are getting sign off, with the endorsement of the UK Government, and activity offshore is picking up.
As well high commodity prices, a key driver of that rebound is the investment allowance firms are currently able to utilise as part of the energy profits levy.
In response to new trends, Mermaid's strategy going forward is two pronged; to continue in the decom space, while also exploring "production enhancement" opportunities.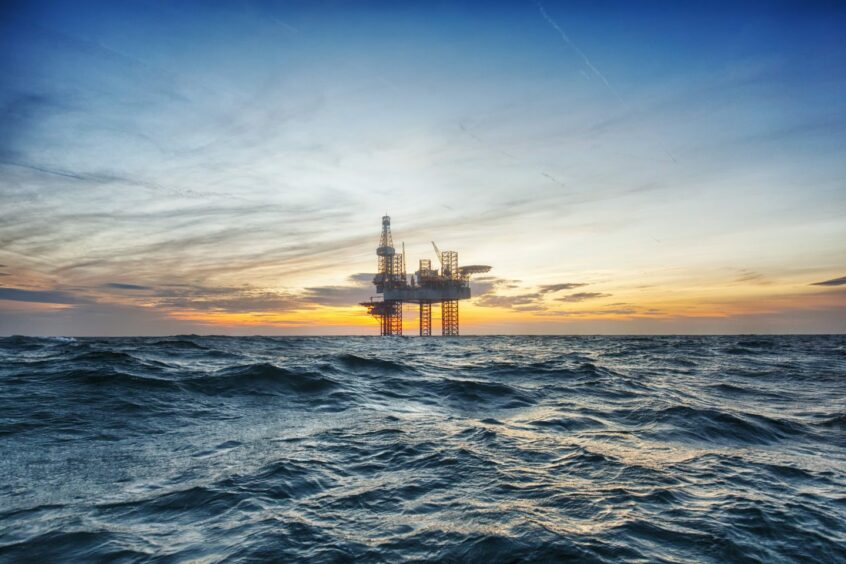 "Over the next three to five years -, given the things that we've seen – it's a fantastic time to be at this stage of development," Moonie said.
While the levy, or windfall tax as it is more commonly known, spells good news for new schemes, analysts have said it could draw operators' gaze away from removing and recycling assets.
Time will tell whether that is the case, but as of yet, Mermaid is yet to see any impact on the decom sector.
Work stacking up
Cormack said: "There are two or three operators that we're talking to that are giving visibility of longer term requirements for decom than we've ever seen.
"It's different to how it was a few years ago; then the levy would have had a bigger impact. There's a real will to do the right thing, and the NSTA has a big part in that behind the scenes."
At the same time, the pair are very conscious of not "overextending".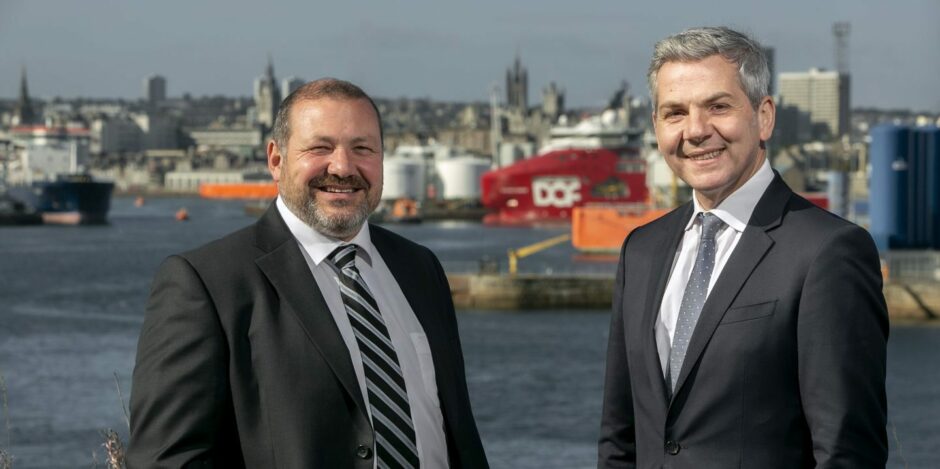 "We've more than enough to go at now, and we're going to have to be selective. We have to continue to keep the quality high, and it's going to be a period of controlled growth for us," said Moonie.
Decision to leave DNS down to 'personal reasons'
As already stated, Moonie, who has worked in the energy sector for 25 years, joined Mermaid from DNS in 2021.
It was something of a surprising move, with him having only joined the organisation as chief executive a few months prior.
Outlining his reasons for leaving the "fantastic" industry body, Moonie felt he simply "had to give Mermaid a go".
He said: "I loved working at DNS; the people there are great. It was set up to support the supply chain, and that is where I've worked for my entire career so it was a great fit. I hope that it was good for DNS, but my decision to move on was down to personal reasons.
"I hope I didn't put them in a tough position because they had gone through quite a change in their leadership and they needed stability. They have the right team in place now with Sam Long and Callum Falconer – they'll do a fantastic job.
"Making the decision to come across and do this is probably one of the hardest I've ever had to make, but this has been my life for more than two decades, and I thought I could make more of a difference at Mermaid."
Recommended for you

Ithaca Energy hopes IPO will be North Sea investment 'turning point'